Description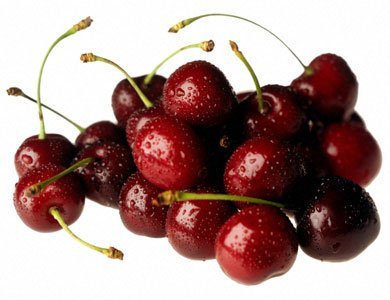 Our farm Prunotto M. cultivated in our orchards in Alba, Langhe and Roero, the cherries from really long time.
The cherries are harvested by hand several times in the season to respect the natural aging and to allow us to have a product at the right point of ripening. On that way the fresh fruits are naturally sweet and with an excellent quality; we work in few hours after the picking, adding the syrup natural "light" made ​​with water and sugar cane.
The result is a product preserved with the same characteristics of a fresh product with unique organoleptic properties and enhances the distinctive flavor of cherries, the fruit is very typical spring but retained for consumption in the winter, when there is plenty of fresh fruit season.
The preserved fruit is an evergreen classic that reminds us of the one prepared for us by our grandmothers
It is a preserved fruit and evergreen classic that reminds us of the one prepared for us by our grandmothers.
They are great to taste the natural, simply opening the jar, or make delicious desserts, and ice cream.
The syrup is good to drink natural but is enhanced in the preparation of fine cocktails!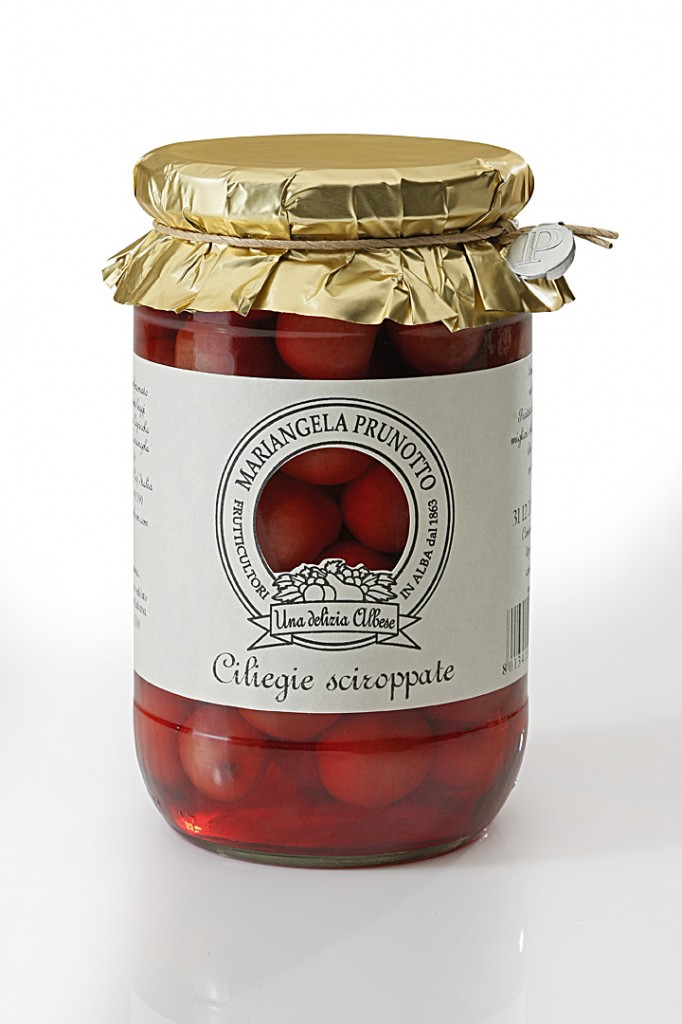 Elementary information
Name of product: Cherry in syrup
Category: fruits in syrup
Net weight: 760 g.
Ingredients: Cherrries, cane sugar
Raw materials
Origin: Piemonte
Variety: Cherries (Prunus Avium)
Way of cultivation: organic certified
Period of harvest: end May
Way of picking: by hand
Varietal characteristics
The cherry (Prunus avium), also called bird cherry or wild cherry tree is a tree belonging to the Rosaceae family, native to Europe (from the British Isles to Russia) and the Middle East.
Known since antiquity, was cataloged by Plinio Il Vecchio, who distinguished himself in two tipologiein ase the cherry-flavored sour or sweet.
It is a tree deciduoche can arrive at 32 m in height, and can have a trunk of 1.5 m diametr!
The cherry tree lives about 100 years.
The bark is smooth, purple-brown with prominent horizontal lenticels gray-brown in young trees, which become thicker and darker fissures in older trees.
The leaves are alternate, simple ovoid, acute, 7-14 cm long, 4-7 cm wide and broad, glabrous, pale green or a bright top.
The white flowers are arranged in stalked corymbs two to six together, each flower pendant on a peduncle 2-5 cm, 2.5-3.5 cm in diameter, with five white petals, yellow stamens and an ovary pendent, the flowers are hermaphrodite and are pollinated by bees. Flowering occurs in early spring while the production of new leaves.
The fruit is a fleshy drupe (berry) of 1-2 cm in diameter (larger in some cultivated selections), a bright red to a dark purple when mature in mid summer. The edible fruit has a sweet taste to be quite astringent and amaroe contains a single core.
The fruits are eaten by many birds and animals, is one of the first fruits of this season and theu love it!
… like us!
… when you was a child did you climbed a cherry tree and ate the cherries directly on?
Way of production
The entire production process is done manually according to the old country tradition of home production of fruit in syrup consumed in winter-spring, in the absence of fresh fruits.
The freshly picked fruit is selected, washed and put into jars by hand.
All the production is do in less than 24 hours frm the harvesting of the fruits.