Description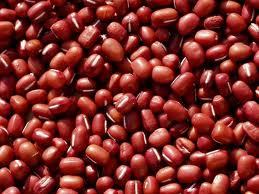 Adzuki beans are legumes that are commonly also called red soybeans.
The seeds are small (about 5-6mm in diameter) with a characteristic gap of white at '"eye".
They are particularly diuretics, rich in soluble and insoluble fiber, including two probiotic fiber, inulin and pectin.
They contains a lot of minerals: calcium, phosphorus, iron and zinc, vitamins B1, B2, B3.
Compared to other legumes have a very high content of zinc (5mg x 100g).
Are similar to soy and then with a sweet smell, then suitable to be used in the preparation of sweet.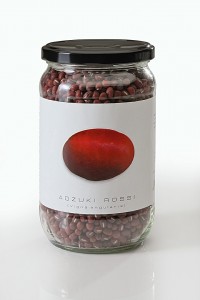 Elementary information
Name of the product: Red Mung Beans (Adzuki beans)
Category: Beans

Net weight: 500 g.

Ingredients: beans
Way of cultivation: organic certified

Period of harvest: end August

Way of picking: by hand
Origin: Italy

Variety: Phaseolus vulgaris
(Phaseolus Coccineus)
Varietal characteristics

The beans were known and cultivated since ancient times.
The first beans were from sub-Saharan Africa, while the beans, and many many other types, however, were discovered along with America. The American species of beans, native to Mexico and Guatemala, scientifically called Phaseolus vulgaris, spread rapidly in Europe, up to supplant that of Africa.
They are considered the meat of the poor, for the price and nutritional properties!
Once, the farmers used to put them to boil for the whole morning in a crock on the side of the coals in the fireplace, adding almost cooked some celery leaves, to serve, then, topped only by a drizzle of extra virgin oil.
Great in the preparation of side dishes and salads, however, adapts well to any culinary preparation.
It is very common in Italy and used for the preparations of countless dishes.
Allow to soak at least 12 hours and rinse before use.
Way of production

In the farm Prunotto Mariangela Alba, the  bean are first brought to the right degree of drying and then stored in a vacuum jar.
Curiosity

The beans are spread already in ancient times in different parts of the world, originating in Central and South America, have spread to Europe through the Spanish and Portuguese explorers, but the recipes come to us first by the Romans.
In Egypt, the beans were considered divine food, and this taboo, to be offered to the gods.