You will need
How to proceed
In a bowl beat the egg with a whisk.
Combine the flour, icing sugar, milk little by little and mix all ingredients.
You must obtain a smooth batter, well blended and no lumps. Let it sit for about 30 minutes.
Drain the apricots and slice.
In a mixer incorporate the mint blossom honey and the ricotta.
Prepare the pancakes: In a non-stick pan with butter add a ladle of batter and distibuirla evenly over the bottom of the pan.
Cook up to what will be firmed. Turn and cook the other side.
Repeat until all the batter.
Stuffed the pancake with ricotta cheese, apricots and pistachios. Close the pancake and sprinkle with powdered sugar.
Buon Appetito!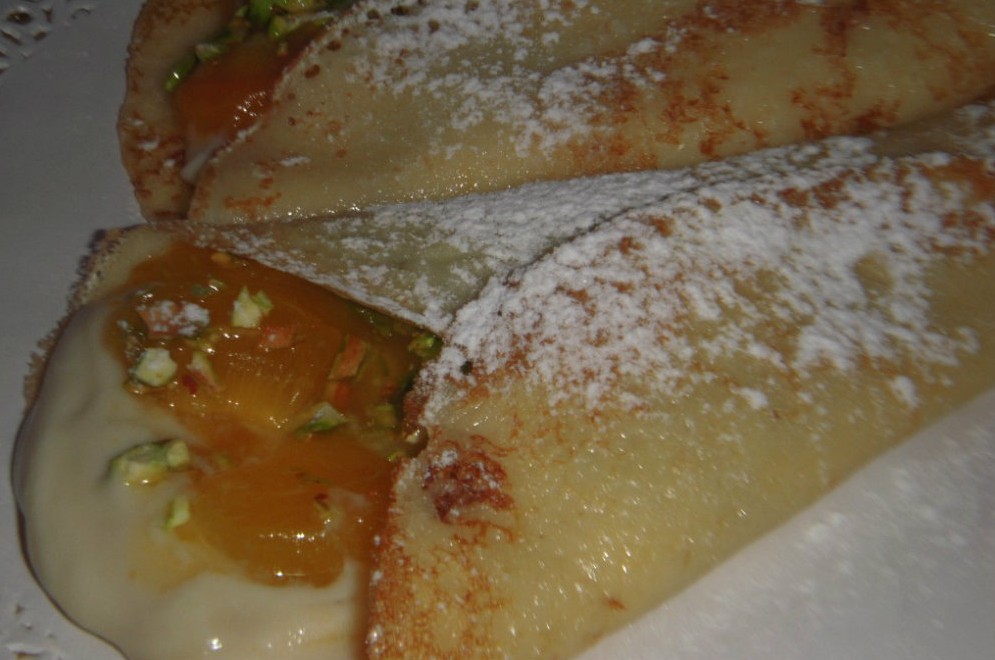 (thanks to Il Mio Saper fare)