Soft cake

with

caramel

apple compote
You will need
120 grams of

butter, softened




120

grams of sugar




120

grams of flour




2 eggs




1 pinch of salt



How to proceed
Work to cream butter and sugar, add eggs and mix well.
Then add the sifted flour and a pinch of salt.
Pour the mixture into a baking pan lightly buttered and dusted with flour and pour over the caramel apple sauce with a spoon.
Bake the cake at 180 degrees for 25 minutes.
Buon Appetito!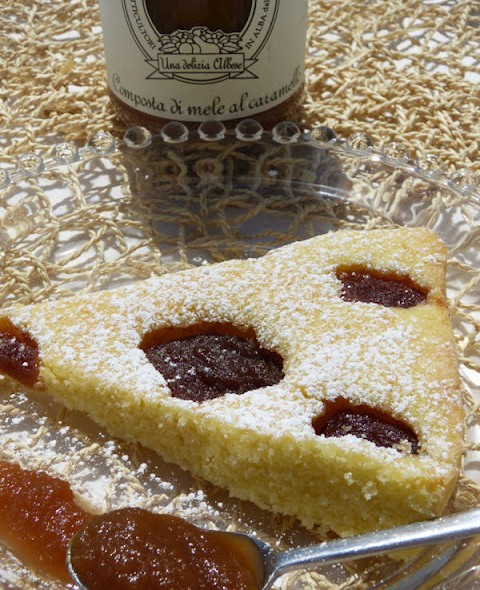 (Thanks to Cucina e Dettagli)