You will need
200g (7oz) softened butter, plus extra for greasing
200g (7oz) caster sugar
4 eggs
Seeds of half a vanilla pod or two drops of vanilla extract
200g (7oz) plain flour
2 tsp baking powder
icing sugar
Filling
How to prepare
Preheat oven to 180°C, 350°F, Gas Mark 4.
Beat caster sugar and butter together. Add two eggs, vanilla and half the flour and beat together. Add the other two eggs, rest of the flour and baking powder and beat together.
Divide the mixture equally between the 14 muffin cases and bake in the oven for about 20 -25 minutes or until a skewer (or toothpick) inserted in to the middle of a muffin comes out clean. Onced cooked remove from the oven and leave to cool in the tin.
Cut the muffin in 2 pieces and spread one with plum jam and the other one with cream.
Sprinkle with icing sugar. Delicious.
Buon Appetito!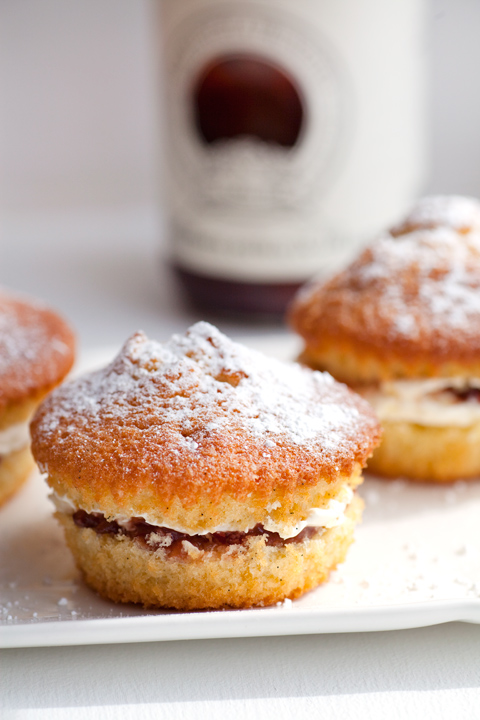 (Thanks to Sonia nel paese delle stoviglie)