You will need
1 roll of puff

brise

'

sugar for decoration
How to proceed
Roll out the dough brise 'in a baking adequate.Remove the pears, cut in half and spread them on the brise'.
Pour a few tablespoons of syrup over the pears and sprinkle with a tablespoon of sugar.
Stir the pasta brise 'in excess inside, creating a sort of brush border ….. syrup and sprinkle sugar …
Bake at 170° C for about 45 minutes.
Buon Appetito!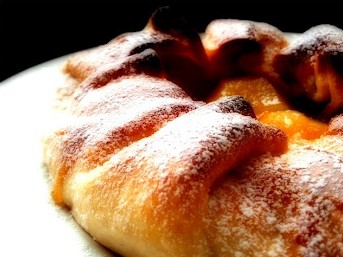 (Thanks to Le ricette di Micol)