You will need
• a roll of puff pastry
• 4 tablespoons fig jam Mariangela Prunotto Organic farm
• 150 grams of fresh goat cheese
• 2 tablespoons pine nuts
• salt

How to proceed
Put the puff pastry over a tin and make a little border.
With a brush spread the jam on the entire surface except on the edges, making sure to cover everything well and sprinkle with salt.
Slice of cheese put over the jam, at the end filling the spaces with the pine nuts.
Bake at 180° C degrees for 20-25 minutes.
Serve warm or at room temperature!
Buon Appetito!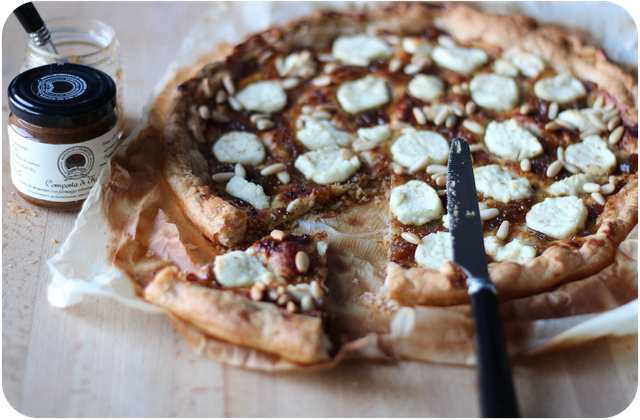 (Thanks to Cucinaecantina)