You will need
100g wholemeal flour
130 gr flour (or type 2)
30 gr margarine
4 dried apricots (approx. 30g.)
150 g sourdough
150 ml rice milk or other milk cereals
pinch of salt
peel of a lemon bio
Cherries compote without sucrose (Prunotto Mariangela organic farm)
How to proceed
Put the apricots soaked in warm milk and let them revive, then blend everything.
Combine the dry ingredients and liquid and then mixing them well until it forms a soft dough and uniform product that will work for at least 10-15 minutes.
Dampen a cloth and place it over the dough by putting it to rise in a warm place (about 30 ∞) for 1 hour. Then break the rise and roll out the dough fairly thin (0.5 mm).
Spread compote and roll the dough. Cut with a sharp knife swivels, put them on a baking sheet with parchment paper and let rise for another 3 hours.
Cook then in the oven at 180 degrees for 15-20 minutes.
Buon Appetito!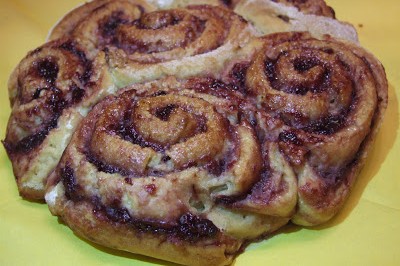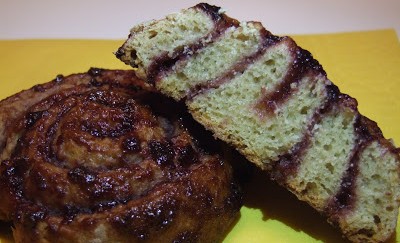 (Thanks to Il Cucinotto)