You will need
2 rolls of puff pastry rectangular
milk
powdered sugar q.b.
flour q.b.
How to proceed
Roll out the pastry on a floured surface. Roll out the dough a bit 'and obtain 12 8 cm discs and 12 discs of 10 cm.
Arrange the smaller disks on a baking sheet lined with parchment paper and fill with jam and with bits of cherries to the spirit, private core. Cover them with larger disks. Seal the edges with a fork rembi.
Brush the puff pastry with milk, place them in the fridge for 10 minutes.
Bake in preheated oven at 180 ° C  for 20 minutes.
Buon Appetito!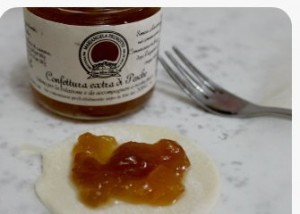 (thanks to Il Mio Saper Fare)