You will need
200 g flour 00
200 g of sugar cane
1 and a half teaspoons of baking powder for cakes
½ teaspoon baking soda
40 g of cocoa powder
175 g of butter
2 eggs
150 ml of kefir (or cream, or plain yogurt)
Hpw to proceed
Mix together the dry ingredients (flour, sugar, baking powder, baking soda and cocoa), stirring with a whisk add the eggs, melted butter (first made it cool) and kefir, obtaining a homogeneous mixture, but do not stir too long.
Finally add the cherries in syrup private core, mixed well and then poured everything into a buttered and floured.
Bake the cake at 180° C for about 30-40 minutes.
Buon Appetito!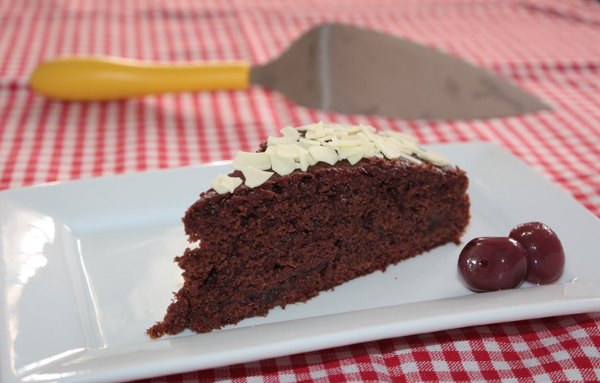 (Thanks to Nastro di Raso)