You will need
How to proceed
Cook the pasta in plenty of salted water. The dough should be left to the tooth. Once you have passed under running water, place in a bowl with a few tablespoons extra virgin olive oil do.
Season with the mozzarella, the tomatoes in half, mackerel, arugula, maize and finally the zuccalba cut into pieces.
Season with salt and drizzle with plenty of extra virgin olive oil and let the pasta cook for at least 30/40 min. If you prefer to place it in the fridge, cold water is much more good.
Buon Appetito!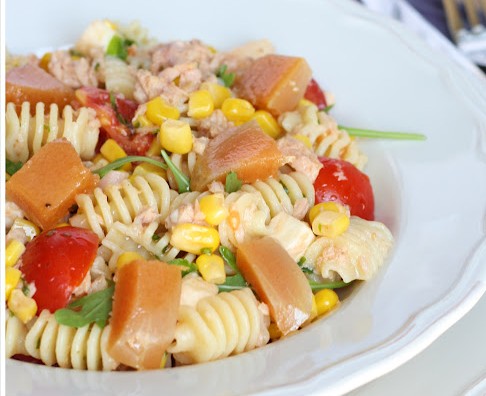 (Thanks to Pane, lievito e fantasia)