You will need
1 carrot
1 onion
1 stalk of celery
some parsley
extra virgin olive oil
300 g chard
300 g black cabbage
400 g cabbage
1 potato
salt
pepper
rosemary
How to proceed
In a large pan, fry the minced carrot, celery, onion and parsley, with some olive oil.
At this point, add the beans with their broth and tomatoes and begin to combine the cabbage, cabbage, potatoes and beets, everything should be chopped.
Let simmer on low heat for about an hour. Season with salt and pepper.
Meanwhile, in add some  Tuscan bread (no salt), and then pour in the soup, let it sit a day.
When you want to serve "Stewing" again with olive oil and crushed garlic.
And of course, enjoy your meal!
Buon Appetito!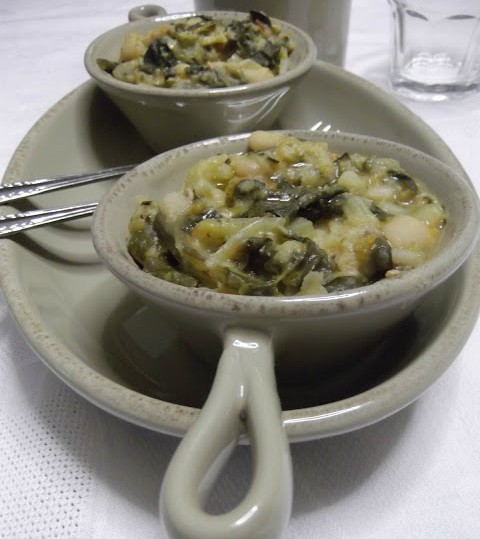 (Thanks Cucina di Barbara)