Salsiccia and Bean stew
You will need
100g di Salsiccia di Calabria DOP
1 red onion chopped
2 cloves garlic, chopped
1/2 red chilli, deseeded and roughly chopped
thyme
240g chickpeas already cooked
240g mixed bean Large White Kidney  andBlack eye beans from Prunotto Mariangela organic farm in Alba
200 ml chicken stock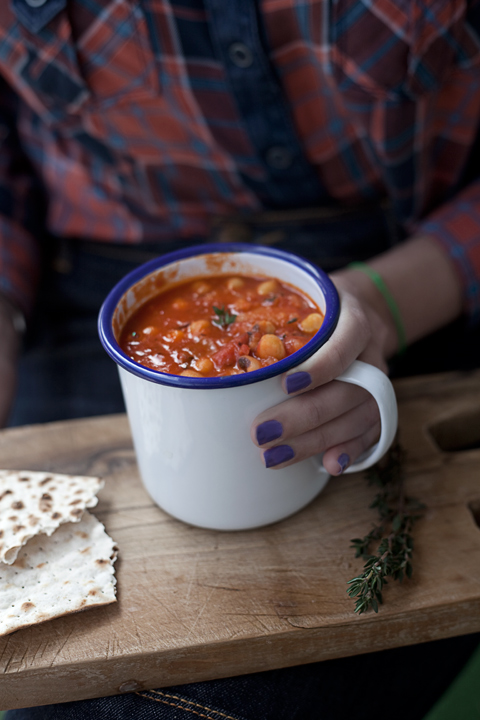 Hoe to proceed
Heat a large lidded pan and add the salsiccia. Fry for 2-3 minutes, until just crisp. Remove the Salsiccia from the pan with a spoon, leaving the oil.
Add the onion, garlic and chilli to the oil and cook gently for 3-5 minutes.
Add the chopped thyme, the cooked Salsiccia, chickpeas and mixed beans to the pan and cook for 2 minutes. Stir in the chopped tomatoes and stock, and simmer, covered, for 30 minutes.
Remove the lid and simmer for a few minutes further, stirring occasionally, until the stew has thickened slightly. Ladle into mugs and serve.
Buon Appetito!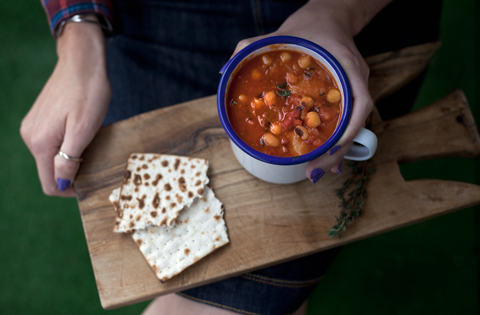 (Thanks to Nel paese delle Stoviglie)