You will need
140 g flour 00
125 gr of quinoa flour
100 gr of sugar
1 egg
150 gr ofricotta cheese
grated peel of half orange
½ teaspoon cream of tartar
½ teaspoon of baking sod
For the filling
How to proceed
Combine the flour, the egg, the sugar and the grated peel of the orange peel and beat with a fork. Combine in the well sifted ricotta cheese until mixture is smooth.
Meanwhile prepare the filling by combining
chestnuts purée,
coarsely chopped dark chocolate, cinnamon and rum.
Take up the dough with a rolling pin and roll it out to 5 mm thick.
Make circles of 8 cm and place in the centre a little'filling.
Fold the dough giving the half-moon shape and seal edges with the tines of a fork.
Place the ravioli on a baking sheet covered with baking paper.
Bake in preheated oven at 180° for 20 minutes.
Buon Appetito!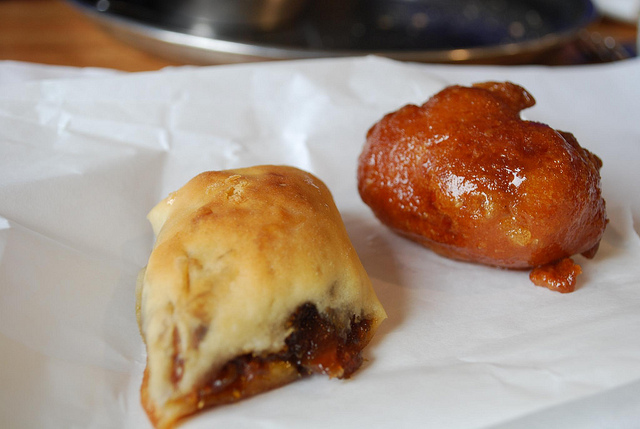 Thanks for the photoes Oasis Backery