Simple and fast recipe, it can be a good single dish summer …
You will need
2 cans of tuna
1-2 tablespoons of capers
1 tablespoon raisins
Sale q.b.
Proceedings
Cut the peppers into thin strips, dress it with drained tuna, onions (if they are large cut them into 2 or 4 parts), capers, raisins, salt, pepper and seasoned with the oil of the grilled peppers or onions. Refrigerate for about an hour and serve.
… Buon appetito …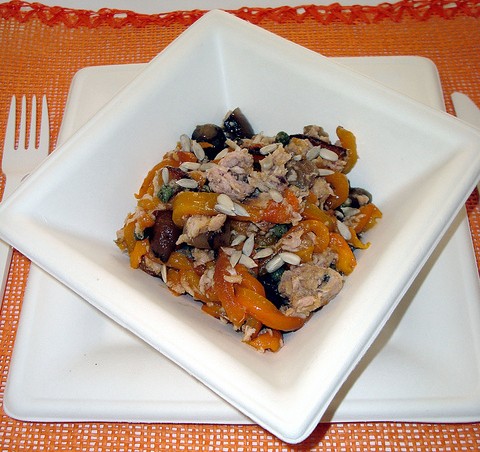 (Thanks to Il Criceto Goloso)